Quirk Ford of Augusta Donates Vehicle to Capitol Area Technical Center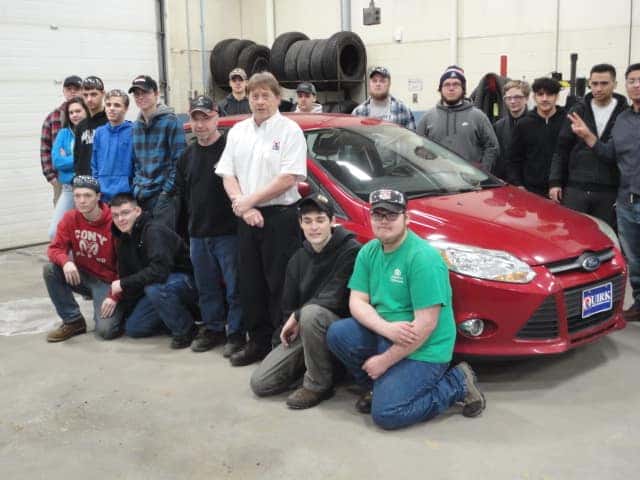 Quirk Auto Group is proud to announce the donation of a 2012 Ford Focus to the Capitol Area Technical Center, part of Cony High School in Augusta.
Quirk Ford of Augusta Service Manager, Walt O'Neal, applied for and earned a grant with Ford Motor Company on the purchase and donation of the vehicle to provide vehicle service, maintenance and repair training for students. Students will utilize this vehicle to learn about engines, drivetrain, electrical circuitry, suspension, driveability and much more.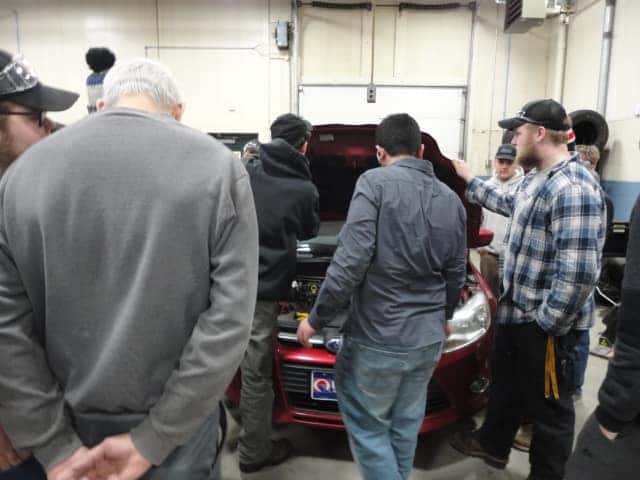 Quirk Ford of Augusta and Walter have been committed to serving Capitol Area Technical Center with the goal of helping young men and women find career and employment opportunities here in Maine. Quirk Auto Group continues its' efforts in investing in Maine students as one of Maine's largest statewide auto dealerships.